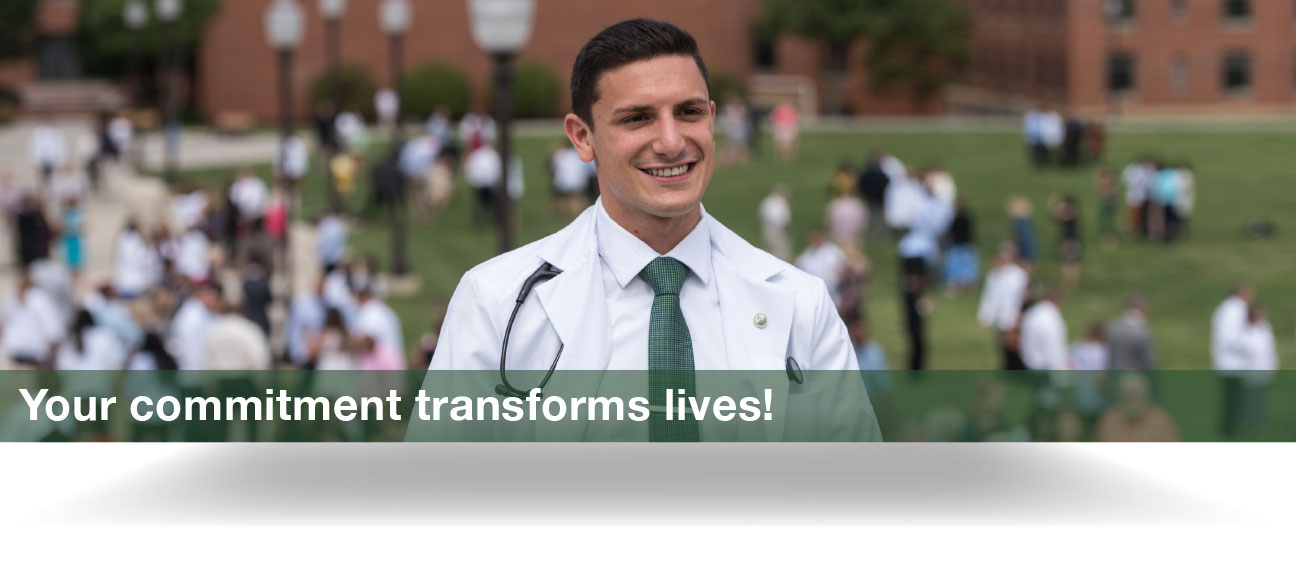 Scholarships
Touch the Future of Health Care
Our goal at the West Virginia School of Osteopathic Medicine Foundation is to grow an endowment large enough to provide financial assistance to every WVSOM student. This will help us ensure that our school continues to be a leader of excellence in medical education.
WVSOM Legacy Scholarship Endowment Fund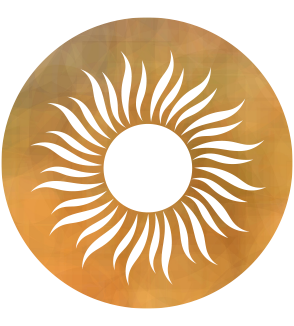 Launched in 2018, our Legacy Scholarship fund is our primary donation effort designed to help us achieve our goal of providing every student with some level of financial support. Learn more about the impact you can make by giving to this important fund here.


Named Scholarships

David Hinchman, D.O., Emergency Medicine Scholarship
This fund will provide for an award to be given annually to a 3rd or 4th year student who intends to practice Emergency Medicine. This award is established by Brant Hinchman, D.O., WVSOM Class of 2012, and shall be given in honor of his father, David Hinchman, D.O., WVSOM Class of 1982.

Donald Newell, Sr. Memorial Fund Scholarship
Scholarship given to a 4th year student based on scholarship, Osteopathic professional interest, leadership, citizenship, friendliness, cooperation and demonstrates desire to help his fellow students. Voted on by 4th year students and top candidates are sent to Faculty to vote on final recipient.

Dr. Catherine A. Bishop Scholarship (Class of 1994) Fund
Presented based on these criteria: must be a graduating fourth-year student from WVSOM, must be committed to a residency program in West Virginia, and the scholarship committee may use additional criteria at its discretion in determining the award recipient.

Dr. Marlene A. Wager 10-Fingered OP&P Scholarship
Presented to a rising third-year student; in good academic and professional standing; GPA in the 80% or above; is voted as most skillful in Osteopathic Manipulative Treatment by his/her peers.

Dr. Roland P. Sharp President's Award & Foundation Award of Excellence for Student Achievement
Scholarship given to a 1st year student based on scholarship, Osteopathic professional interest, leadership in the class and the school, citizenship, friendliness, cooperation and demonstrates desire to help his fellow students. Voted on by 1st year students and top candidates are sent to Faculty to vote on final recipient.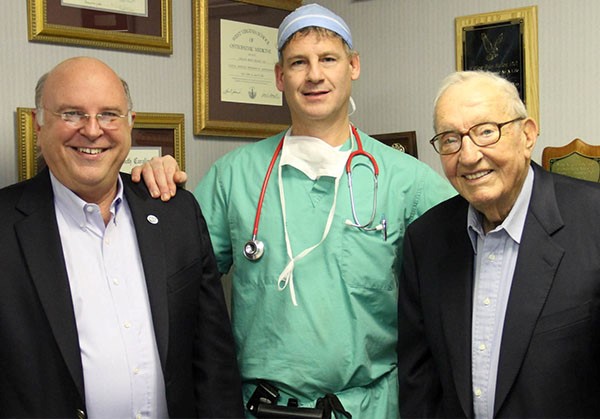 Dr. William B. Mullen and Jennifer White Scholarship
Recipient must be from Mingo or Logan County, West Virginia, or southwestern West Virginia and be an incoming or first-year student.

Drs. Cheryl & Michael Adelman WVSOM Leadership Scholarship
Awarded to a student who has demonstrated character and leadership at WVSOM and has great potential to be a future leader in the osteopathic profession.

Eugene McClung, M.D., Family Endowment
Awarded annually to a second-, third- or fourth-year WVSOM medical student who is also the first in their family to graduate from college. Additional consideration may be given to a direct descendant of Dr. Eugene McClung.

Eva Teter Hammer Trust Scholarship/WVSOM Diversity Scholarship
Recognizes a student who is committed to fostering an educational environment that values the development of human potential, cultural and ethnic diversity and understanding.

Fredric W. Smith Memorial Family Practice Scholarship Fund
Scholarship given to a 1st year student who is a West Virginia resident and plans to practice family medicine upon completion of his/her education. The student must be in the upper two-thirds of his/her class academically and have exhibited a strong interest in school & community welfare.

Gwen Clingman Memorial Scholarship Fund
Presented to a WVSOM graduating student who has exhibited community service and outreach.

James R. Stookey, D.O. Manipulative Medicine Scholarship
Presented to a second-year full-time student who has a GPA of no less than 90% with a demonstrated proficiency in manual medicine and significant knowledge of anatomy.

The John and Nancy Chambers Memorial Award
This award may be given to a qualified student in any year of medical school based on these criteria: student intends to practice medicine in an underprivileged and medically underserved community (rural or urban); exhibits strong academic performance (must rank in upper 25% of class); exhibits financial need (as determined by the Financial Aid Office); is from a rural background; had a main undergraduate focus in chemistry or psychology; and is an active member of the Atlas Club.
Loretta L. Moore Memorial Award
Established by the Class of 1997 to honor the life of a colleague in medicine and loving friend of many in her community, this scholarship is awarded to a first-year student, chosen by his/her peers, who has overcome challenges to pursue medical studies at WVSOM.

MOSS Scholarship Fund
Scholarship give to the 1st year student who has demonstrated financial need and is in the upper 75% of his/her class. Student must have chosen WVSOM because of the school's commitment to outstanding family practice medicine.

Olen E. Jones Jr. Achievement Award
Presented to a graduating student who is in the top 10% of his/her class, has served his/her community in various ways and has written a compelling essay about his/her desire to serve the profession of Osteopathic Medicine.

Olivia Claire Obrokta Pediatric Award
Established by Deena Obrokta, D.O., Class of 1994, to honor her granddaughter, this award recognizes a WVSOM graduate who plans to pursue a practice in pediatric medicine.

Opal P. Sharp Memorial Fund/WVSOM Foundation Endowment Fund
Awarded as financial aid to a graduating student whose intention is to advance the institution in significant and meaningful ways.

Paul G. Kleman, D.O., Family Practice Student Award
Recipient plans to practice in West Virginia using Osteopathic Manipulative Treatment as part of his/her daily treatment of patients as well as instill the importance of OP&P in the next generation of WVSOM students.

Ronald Billips Memorial Fund
Recipient will be a first-year student from one of the following high schools: Big Creek, Iaeger, Mount View, Princeton or Bluefield in West Virginia or Graham, Tazewell, Richlands or Pocahontas in Virginia.

Samantha Ketchem Muncy Memorial Scholarship
Presented to a third-year student from Barbour, McDowell, Taylor, Preston or Harrison Counties in West Virginia who intends to remain in West Virginia to practice primary care. The award recognizes students who represent the character and qualities that Samantha embodied, including compassion, a solid work ethic and dedication to community service.

Stephanie Dawn Barragy Memorial Scholarship
Presented to a graduate who has demonstrated compassion, empathy and insight in working with his/her patients and strong community service.

West Virginia State Medical Association Alliance Scholarship Fund
Selection of recipients will be based upon the following criteria: Applicant must be a West Virginia resident; applicant's prior academic performance; performance on MCAT; prior leadership performance; financial need and potential for success; personal interview with the Foundation's selection committee.

WVSOM Student Government Association Fund
Awarded annually to the Student D.O. of the Year. Monies raised by the Grand Affair help fund this scholarship.